Thankfully, I do not have to move my living quarters, though that wouldn't be a bad idea. Moving periodically forces you to get rid of a lot of accumulated crap.
What I am moving, however, is my blog. I currently have over 400 published and another 50+ drafts over on Blogger, which I intend to move here. That way, all my stuff is in the same place. That was kind of the point with creating a new website in the first place.
I have been reading this book (which is a real snoozefest in places, thank you technical jargon) and think I have a basic understanding of tags and categories. I installed a spam filtering program, so I don't get, as my web guru warned me, 12,000 comments in one day. (And yet, I still feel lost as I type this. Blogger was SO MUCH more intuitive, for me.)
I hope I get some comments, though. *taps* Is this thing on?
Also, like moving a household, maybe I don't want to move ALL my crap over here. Some posts I might want to check the links, choose new pictures, revise the content. Others I might to post via Medium. Still others I may want to shitcan altogether.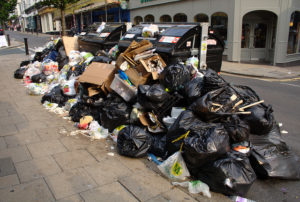 What I should be getting rid of. (Photo via Dominic Alves on flickr) 
Have you ever moved a blog from one platform to another? I know I could use the Export and Import features, and go back later to do the clean-up they need, but let's be real. If I do that, I will never be going back to clean 'em up.
Your thoughts, and tips?