Writing is one of those weird businesses? Hobbies? Passions? where you can do it alone… but why would you want to?
And realistically, as writers, we really can't do it alone. We need cheerleaders, agents, editors (and of course, readers).
I belong to several writers' groups, both online and in person, and one of the most interesting for authors at all levels of their careers, from rank newbies, to experienced pros, has been a group called 10 Minute Novelists. Started by Katharine Grubb (who released a book on the subject in 2015) and now boasting over 10,000 members, it's centered around the idea that you – yes, busy, overwhelmed YOU – can write a novel, even if you can only work on it in ten minute increments.
You might even write more than one.
This year, 10 Minute Novelists is trying something wild and crazy, a conference. I've been to several writers' conferences and always come away with great insight, good connections, and feeling on fire,  like I cannot put down the pen/keyboard until I write a vast number of things.
They (okay, we, I am one of the original 100 people who joined the 10 Minute Novelists Facebook group) have lined up a stellar roster of guest speakers for the event, which is happening on August 9-11, 2018, in Cincinnati Ohio.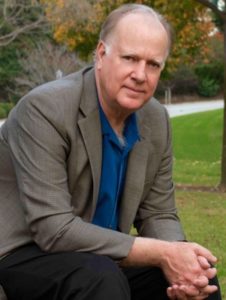 Keynote speaker: James Scott Bell, bestselling author of Plot & Structure, and award-winning thrillers like Final Witness, Romeo's Rules, Don't Leave Me, Blind Justice, Deceived, Try Dying, Watch Your Back, and One More Lie.
I have half a dozen of his writing draft books, have heard him speak, and on his own, Mr. Bell is worth the price of admission.
But wait, there's more!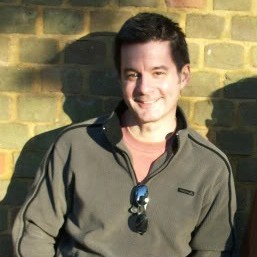 Donald Maass, founder of the Donald Maass Literary Agency and author of The Career Novelist (1996), Writing the Breakout Novel (2001), Writing the Breakout Novel Workbook (2004), The Fire in Fiction (2009), The Breakout Novelist (2011) and Writing 21st Century Fiction (2012), will speak on The Fire In Fiction. This hands-on presentation will reveal how master contemporary novelists make every book great—and how participants can use the techniques of greatness in their current manuscripts.
Who else?
Janice Hardy, founder and owner of FICTION UNIVERSITY, is the award-winning author of The Healing Wars trilogy, including The Shifter, Blue Fire, Darkfall from Balzer+Bray/Harper Collins, and of multiple books on writing, including the bestselling, Understanding Show, Don't Tell (And Really Getting It). She'll be speaking twice on Saturday: Planning Your Novel in Ten Easy Steps: 10 Surefire Steps to Planning a Bestseller! and (later that day) on Revision Readiness: How to Revise.
James Scott Bell, Donald Maass, and Janice Hardy are all industry professionals who have given away invaluable advice and information to writers, in an ever changing world of publishing.  Katharine Grubb will be speaking as well, and there will be other agents and editors present.
It's going to be a great conference.
Alas, I blew my wad, vacation-time wise, with my trip to London and Paris. I don't really regret it… okay, maybe a little.
Go and have a good time for me, willya? Registration is here.
P.S.
It's not only a great time to register for this writers' conference, it's a great time to pick up a free or discounted copy of my memoir.